BitTorrent (BTT)
Last updated 09/07/2021
Official website: https://www.bittorrent.com/token/btt/
What is BitTorrent (BTT)?
BitTorrent is a long-established peer to peer file distribution platform. The network has been revered by internet users for over two decades and has been offering inclusive access to files such as software, movies and music via its seeding mechanism.
BitTorrent was originally launched in July 2001 to address issues around the accessibility, efficiency and affordability for acquiring and managing files. The file-sharing ecosystem received popularity for their principle in remodelling and improving entertainment and content software distribution in the 2000's. In the years that followed, the company's dominence in this area dipped as industry competitors and technology started to deliver the same service and products. Due to BitTorrent's innovative initial years, the platform still remains a core component and contributor of the internet.
BitTorrent has always demonstrated decentralised qualities in its peer-to-peer nature. Justin Sun, the creator of blockchain platform Tron (TRX) decided to purchase the company and develop this capabaility further. The acquisition was completed in 2018 which has since, seen the release of new tools, products and services on the network. Considered the "largest decentralised peer-to-peer communications protocol", the platform introduced its native BitTorrent (BTT) token supported on Tron's blockchain as a TRC-10 standard token and has receievd instant brand recognition. Since the partnership, BitTorrent has seen a growth in their user base from those involved in decentralised solutions and cryptoassets.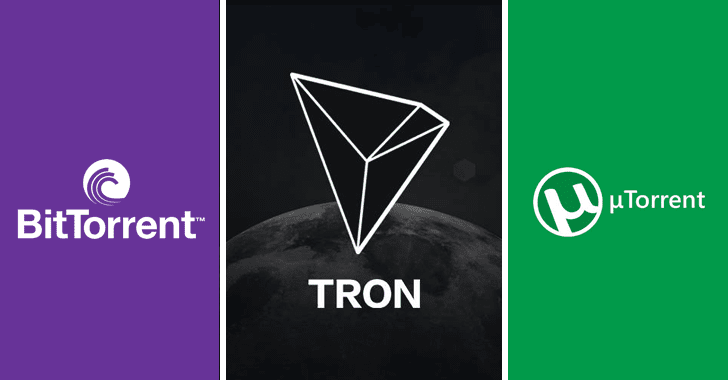 The collaboration between BitTorrent (BTT) and the Tron (TRX) network extends beyond monetisation, as Tron acquired the BitTorrent platform 7 months before tokenising the protocol. Some of the newly implemented features include paid for subscriptions to access 'premium' services such as add-free browsing, as well as faster torrent download speeds using their BitTorrent Speed site. The tokens serve various functions on the entire BitTorrent network including its alternative platforms µTorrent and µTorrent Classic. When using the platform in tandem with an enabled BitTorrent (BTT) wallet, any subsequent download can be seeded directly and allow the user to earn addiitonal BitTorrent (BTT) tokens as reward.
Targeting online distribution networks with limited and expensive funcionality, original developer Bram Cohen, alongisde Justin Sun both envision and drive the advantages in allowing internet users to distribute content among themselves directly.
Roadmap
The BitTorrent File System (BTFS) is a network implementation that provides a peer-to-peer (P2P) mechanism to store and distribute digital content in a decentralised filing system. Utilising blockchain technology and a proof-of-stake protocol provides the network with millions of BitTorrent user nodes. This system mitigates many conventional data storage solutions which are intrinsic to centralised trust and control.
Multiple milestons have been reached by the platfrom since Tron's acquisition in 2018:
Q3 - Q4 2018
Wallet process lifecycle code and interface development established, including balance display and wallet/bidding engine API implementation.
Q1 - Q2 2019
TRC-10 BTT tokens are issued as the complete wallet UI is released to stable clients. Over 100M users receive tokens as part of an initial BTT airdrop.
Wallet Support for TRX, TRC-10 and TRC-20 tokens are published, alongside experiemental dApp integration.
2020
Overall distribution of The BitTorrent File System (BTFS) stability is developed and the Beta version of BTFS explorer launched.
Q1 - Q2 2021
Official BTFS explorer launched with improved gateways. Decentralised repaire and staking feature is released.
The Rentar UI v1.0 is officially published, with all-round BTFS hosting and UI upgrades incorporated.
The road ahead for 2021 has plans to launch the completed BTFS explorer and build upon its foundations. Users can look forward to an optimized software development kit, more decentralised products, the launch of thier staking feature, improved infrastructure and more decentralisation.
Team
Bram Cohen is the author and creator of the trailblazing BitTorrent protocol and a prominent source for software and entertainment knowledge to many in the 2000s. Both Cohen and the network received much accreditation from such bodies as the Wired Rave Award, MIT Technology Review TR35, Time's 100 Most Influential People, USENIX STUG Award and The Internet Evolution 100.
Bram Cohen has also performed work for online game distributor and development platform Steam as well as propelling his own blockchain venture known as the Chia network that aims to compete with both proof of stake & proof of work mechanisms using a unique proof of space-time system to validate its network. The project is currently arranging a initial public offering.
Justin Sun has been serving as the CEO of the BitTorrent platform since the July 2018 acquisition prior to its tokenisation. Justin Sun is the founder of the Tron (TRX) network and a huge figure amongst the Crypto community. He has involved himself in multiple crypto marketing projects, with his most recent being his dinner with legacy system financier Warren Buffet where they both famously dicussed the topic cryptocurrency and blockchain.
Where to Store BitTorrent (BTT)
You can store BitTorrent (BTT) in a multicurreny wallet such as Exodus. You can store your BTT tokens in their desktop version as well as their iOS and Android smartphone versions. Exodus is a free and user-friendly platform and can be downloaded from their own official website in minutes.
Tron Android Wallet is an alternative cold-wallet mobile option. Encrypted using a password set-up, users can recover the assets with a 24-word recovery phrase, encouraging many to download and use the app for its security capacities. As BTT tokens are built on the Tron network, they can be stored in any wallet compatible with Tron-based (TRC-20) transactions.
Where to Buy and Sell BitTorrent (BTT)
You can Buy & BitTorrent (BTT) by heading over to the Buy Coins page of our website. BitTorrent (BTT) is available on BC Bitcoin trading against major fiat currencies: GBP and EUR. Buying BitTorrent (BTT) has never been easier, simply place your order and provide your wallet address. Once your payment arrives, BitTorrent (BTT) will be sent directly to your wallet.
If you choose to Sell BitTorrent (BTT) you can send us the coins and receive a payment to your bank account. Details and valuation can be found on our Sell Coins page.
---
Resources
Official Website: https://www.bittorrent.com/token/btt/
Block Explorer: https://tronscan.org/#/token/1002000
Tron Official Website: https://tron.network/
GitHub: https://github.com/bittorrent
Twitter: https://twitter.com/BitTorrent
Disclaimer: The information provided in this article is intended for informational purposes only. It is the readers responsibility to complete their own research and due diligence.